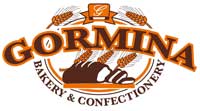 George Mifsud is the man who started the infamous Gormina Bakery and Confectionery. His father was a skilled baker who had his own bakery in the bread-making village of Hal-Qormi. Mr Mifsud was always passionate about this trade and decided to open his own bakery after learning and developing the necessary skills from his elder siblings. After gaining popularity and not being able to keep up with the locals' demand, he decided to relocate to larger premises and started to operate a more modern bakery with improved technology. The bakery is dedicated to his family and the name is derived from the founder's name George and his supportive wife Romina.
The bakery boasts a large assortment of mouth-watering bread, pasti and pastries. Apart from these daily fresh baked goods, the shop also sells the basic conventional goods one needs on a day-to-day basis. This includes frozen food, drinks, pet supplies, personal hygiene products, detergents, cleaning supplies and many more.
You can also make use of their efficient website and do your shopping online. They deliver to all localities on the island, as well as offer free delivery when one spends more than €25. The website has an FAQ section too which will most probably answer any questions you may have. Should you wish to hear about any promotional deals or new products, you can also sign up for their newsletter.
Website: https://www.gormina.com/
Social Media:
Contacts:
Telephone/mobile number: +356 2758 5786 / +356 9975 6660
Email:

[email protected]

Address: Gormina Bakery, Triq il-Mosta, San Pawl il-Baħar, SPB3111, Malta
Opening hours: Monday-Sunday: 5:30 AM – 10:00 PM