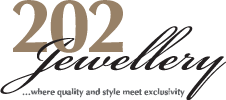 Their quest at 202 Jewellery is to introduce brand new and upcoming jewellery and watch trends to our islands. With 4 emporiums across the Maltese islands, 202 Jewellery aspires to provide the best customer experience possible in order to satisfy the needs of their clientele.
At 202 Jewellery, one can find an abundance of exclusive brands to choose from, among them EDOX, Chamilia, Hot Diamonds, Tresor Paris, Christina, and Bering Watches to name a few.
The pleasant and benevolent staff are there to help you, do not hesitate to ask! They are trained and experienced to help you choose the perfect item, give you advice on looks, styles and fits, as well as provide you with gift solutions.
Customers are encouraged to apply for the 202 Jewellery Loyalty Card as this brings about a plethora of benefits! You earn points for every euro you spend, which eventually you can redeem in €20 vouchers. What's more, you also receive a €5 voucher on your birthday! Those part of this membership scheme are invited to product and collection launches. They also benefit from free entrance to events sponsored by 202 Jewellery. The Malta Music Awards and Miss World Malta are recent examples of such events, along with several others.
Website: http://www.202jewellery.com/en/home.htm
Social Media:
Contact:
Email: [email protected]
Telephone: +356 27 202 202
202 Jewellery Mosta
Address: 202 Jewellery, Pjazza Rotunda, Mosta, Malta.
Opening Hours:
Monday-Saturday: 09:30-19:30
Sunday: CLOSED
202 Jewellery Fgura
Address: 202 Jewellery, 257, Zabbar Road, Fgura, Malta.
Opening Hours:
Monday-Saturday: 09:00-19:30
Sunday: CLOSED
202 Jewellery Gozo
Address: 202 Jewellery, Fortunato Mizzi Street, Victoria, Gozo.
Opening Hours:
Monday-Friday: 09:00-13:00
Saturday-Sunday: CLOSED
202 Jewellery Seabank Hotel
Address: Laguna Shopping, Seabank Resort & Spa (Level UG), Mellieha Bay
Opening Hours:
Monday-Sunday: 08:00-20:00