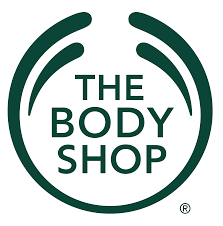 The Body Shop was founded by the late Dame Anita Rodrick in Brighton, England in 1976. Since then it has grown to become an international franchise with 2400 stores in 61 countries, 7 of which being located in Malta and Gozo.
Within their retail stores, one can find a wide range of beauty products including skin-care, hair-care, body, make up , and fragrance. All these products are made from natural ingredients, supplied from 20 countries with vulnerable economic communities. This forms part of their Community Trade which was launched in 1987 with the aim of pioneering fair trade in the beauty industry, thus helping to enrich these poor communities.
An ongoing mission since 1989 has been to fight against animal testing. The company has helped ban animal testing in the United Kingdom as well as within the European Union, having their sights set on the United Nations next.
One can purchase any beauty related products all from The Body Shop. Their products aren't only ideal to buy for oneself as they also serve as great and practical gifts for any beauty enthusiasts. One may find several gift sets at reasonable prices. What's more, they release festive packages during Christmas, Easter, Halloween and several other feasts and celebrations.
Each retail outlet is equipped with a helpful team of employees that can help you find what you're looking for, provide you with tips and tricks, and explain the nature and use of their products.
The Body Shop is your ideal store if you wish to enhance your natural beauty whilst striving to protect the planet and the people on it!
Website: https://www.thebodyshop.com/
Facebook: https://www.facebook.com/TheBodyShopMalta/
Instagram: https://www.instagram.com/thebodyshop_malta/?hl=en
Email: [email protected]
The Body Shop Valletta
Address: The Body Shop, Republic Street, Valletta
Telephone Number: +356 21230394
Opening Hours:
Monday – Saturday: 9am – 7.30pm
Sunday: 10am – 6pm
The Body Shop Sliema
Address: The Body Shop, The Plaza Shopping Centre, Level 1, Bisazza Street, Sliema.
Telephone Number: +356 21318410
Opening Hours:
Monday to Saturday: 9:30am – 7.30pm
Sundays and Public Holidays: 10.00 am – 7.00 pm
The Body Shop Paola
Address: The Body Shop, Antoine De Paule Square, Paola
Telephone Number: +356 27676733
Opening Hours:
Monday to Saturday: 9am – 7pm
The Body Shop Bugibba
Address: The Body Shop, Triq Santa Marija, Bugibba
Telephone Number: +356 21580410
Opening Hours:
Monday to Saturday: 9am – 10pm (summer hours)
Sunday: 10am – 1pm / 5pm – 10pm
The Body Shop Gozo
Address: The Body Shop, Arkadia Shopping Mall, Fortunato Mizzi Street, Victoria
Telephone Number: +356 21560762
Opening Hours:
Monday to Saturday: 9am – 7pm
Sunday: 9am – 1pm
The Body Shop Pavi
Address: The Body Shop, Pavi, Manuel Dimech Street, Qormi
Telephone Number: +356 27039467
Opening Hours:
Monday to Thursday and Saturday: 9am – 8pm
Friday: 9am – 9pm
Sunday: 9am-5pm
The Body Shop Pama
Address: The Body Shop, Pama, Vallette Road, Mosta
Telephone Number: +356 27138620
Opening Hours:
Monday to Thursday and Saturday: 9am – 8pm
Friday: 9am – 9pm
Sunday: 10am – 7pm