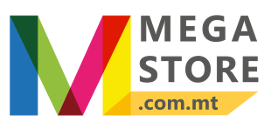 Megastore is the only company in Malta to offer a dedicated concierge service. Behind it is a team of professionals who strive to provide a state of the art customer service when it comes to your online shopping experience. You simply select the items you wish to purchase and pay for them, whilst the team at Megastore do the rest. 
One can choose from thousands of products by hundreds of brands (the most popular being IKEA), and have this delivered safely and on time to their door, or to one of the MegaBox Lockers located around Malta and Gozo. Packages can be collected from these lockers 24/7, hassle free. There is no held stock in their warehouses, so only what you request will be ordered.
A committed team makes sure that all orders are checked for quality and quantity, as well as that all items are packed securely to ensure maximum protection. Payments are done through PayPal, one of the most sought-after and sworn by ways to send money online.
Megastore is able to show off their competitive prices thanks to their group of experts specialised in express transport services between Malta and other countries within the European Union. Thus, by avoiding any middle men, they keep shipping costs low for you.
Website: https://www.megastore.com.mt/

Contact: