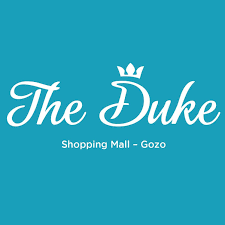 The Duke Shopping Centre is your one stop shopping experience in the heart of Gozo. It opened in November of 2008 and has been the Gozitan shopping hotspot ever since. 
This shopping centre enjoys 6000 square metres of fashion retail outlets, a stationery, cafeteria and a supermarket. The Duke Shopping Mall currently houses an array of established retail outlets including: Monsoon Children, Accessorize, Adidas, Piccinino, Eurosport, Bata, Toyworld, TKS, Springfield, Artigli, Benetton, Promod, e-Jewels, House of Beauty, Skechers, Original Marines, and George.
HOG is this lovely cafeteria located within the mall. It is the ideal escape from the hectic roads and lifestyle. It has an exhaustive list of foods and drinks on its menu for any type of appetite. This includes baguettes, pizzas, burgers, salads and savoury snacks. Sweet-tooths can also devour some delicious homemade cakes and pastries.
It is easily accessible by bus as well as by car. No need to go through the hassle of thinking where to park or paying expensive parking tickets! The Duke provides their customers with unlimited free parking!
Website: https://www.thedukegozo.com/
Social Media:
Contact:
Email: [email protected]
Telephone Number: +356 2155 8000
Visit:
Address: The Duke Shopping Mall, Republic Street, Victoria, Gozo
Opening Hours:
Monday – Saturday: 09:00 till 19:00
Sunday: 09:00 till 14:00