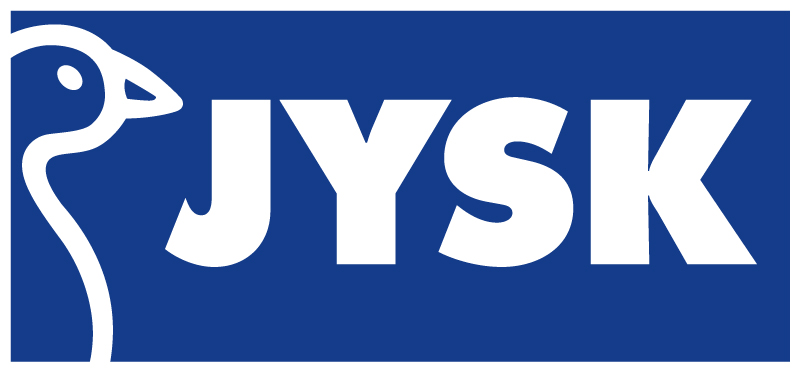 JYSK is an international retail chain with more than 2700 stores in 51 countries. It is founded and owned by Lars Larsen and they first opened their doors in Denmark in 1979.
This retail outlet located between Mosta and Iklin is your one-stop-shop for any household needs. With a wide variety of furniture and accessories at an affordable price for every room in the house, you are sure to equip your house with modern and stylish finishes.
Your bedroom is your personal, safe space. Ensure you get a good night's sleep with JYSK's range of mattresses, pillows, duvets, and different types of beds to fulfill your needs, such as continental beds, bunk beds, folding beds, and simple headboards and bed frames.
A bathroom must be conventional whilst still have a certain flare to it. For the best bathroom decor, you can be sure to find great styles at JYSK. You can also fit out your bathroom with shower curtains, bath mats, and more, together with stocking up on the essentials such as towels, toilet brushes, bins, soap dispensers, etc.
An office must be furnished in a way that boosts productivity and motivation to work. JYSK can step in and help you to find the perfect desks, chairs, shelves, and other storage devices that will make you feel comfortable and serene in your working environment.
The living room and the dining room are where the family reconnects and share their day with each other whilst enjoying a lovely dinner or snuggled up watching a movie. These rooms must have a warm, familiar, and stylish feel to them. You can find anything you need to make this possible from JYSK with a plethora of sofas, arm chairs, TV benches, dining tables and chairs, stools, sideboards, cabinets, and so much more.
Whilst storage is essential, it doesn't mean that it can't look good and presentable. JYSK's variety of storage solutions will not clutter up your home, nor will they impose an eye-sore and take away from the effort put into making your house a stunning place to live.
What's better than getting some fresh air, relaxing, and enjoying a barbecue all from your backyard? JYSK have an assortment of garden furniture and barbecue equipment to choose from.
Turn your house into a home! Head out to JYSK and you surely won't be disappointed!
Website: https://jysk.com.mt/
Contact:
Email: [email protected]
Telephone: +356 2713 7364
Social Media:
Visit JYSK:
Address: JYSK Malta, Triq-Il Mosta, Lija, Malta
Opening Hours:
| | |
| --- | --- |
| Monday-Friday | 10:00-19:00 |
| Saturday | 10:00-17:00 |
| Sunday | Closed |