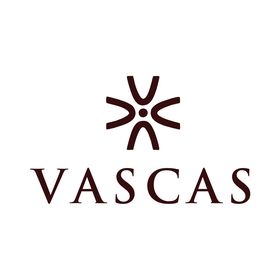 Vascas Jewellers is a top retailer in Malta for all things jewellery. The company and the products it sells are known for superb taste, elegance, cultivated style and excellent customer service. Vascas Jewellers offers clients an extensive selection of items, including admirable, certified diamonds,quality pearls, stylish branded jewellery, watches, home ornamentation, pre-owned luxury items as well as wedding gifts. They currently operate from three retail outlets on the island.
Vascas aims to provide a high level of customer service as well as a valuable and personal shopping experience. The team also likes to celebrate special moments with esteemed and valued customers. Such events include auctions, brand launches and charity events.
This jewellery retailer offers a great deal of serviced to its customers that they surely won't regret. Located next to their Naxxar outlet is their workshop along with their experienced in-house goldsmith. He helps create bespoke jewellery as well as does engravings. This gives the customer the opportunity to have an active role in the creation of his accessories, ensuring a unique and personalised experience. The goldsmith also takes care of jewellery repairs such as strap resizing, polishing, pearl stringing, diamond settings and many more. The team understands that jewellery is very meaningful and precious to its owners, and therefore gives the customers the option to wait whilst their jewellery is being repaired in front of their own eyes.
Item valuation services for insurance or court documentation purposes are also offered to Vascas clients. Any clients who wish to sell precious metals or pre-owned luxury jewellery may do so and get cash or store credit in return.
Website: http://www.vascas.com.mt/
Email: [email protected]
Social media:
Vascas Sliema
Address: Vascas, Bisazza Street, Sliema
Telephone Number: +356 22589244
Opening Hours: Monday – Saturday 10am-7pm
Vascas Naxxar
Address: Vascas, 21st September Avenue, Naxxar
Telephone Number: +356 22589200
Opening Hours: Monday – Saturday 9am -1pm / 4pm – 7pm (June – Sept Sat 9am-1pm)
Vascas Valletta
Address: Vascas, Merchant Street, Valletta
Telephone Number: +356 22589243
Opening Hours: Monday – Saturday 9am-7pm